Our mission is twofold. First, we are here to support local military families during times of hardship. Second, the foundation exists to help educate and encourage youth to explore a career in aviation. We accomplish both of these mission objectives by providing flight training scholarships, aviation education grants, and emergency monetary relief for military families in need.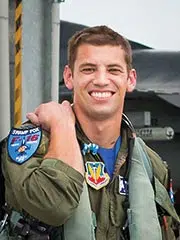 Major Richard Charles "GUNS" Garin (Rick) was a loving, dedicated, and accomplished person who made the world a better place wherever he went. He was an incredible husband, father, brother, son, friend, and pilot. This organization was founded to honor his life and to inspire other young aspiring pilots to follow in his footsteps. The members of our board see the importance of preserving his memory through the efforts of the Foundation. Learn more about Rick "GUNS" Garin.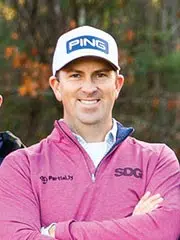 Partnership with Michael Thompson
Our foundation is honored to have the support of Michael Thompson, a PGA Tour Pro and winner of the 2020 3M Open, who hosts our annual golf tournament and fundraising auction. This event makes a substantial financial impact on our foundation, and helps us advance the mission of the organization. Learn more about our partnership with Michael Thompson.